This is an archived article and the information in the article may be outdated. Please look at the time stamp on the story to see when it was last updated.
MEMPHIS, Tenn. — A Dyer County, Tennessee man was arrested by U.S. Marshals on Wednesday in the death of his 22-year-old girlfriend in 2017.
Jason Chase Riley was indicted by a Shelby County grand jury on charges of first-degree murder, tampering with evidence, extortion and falsifying a police report. He was transferred back to Shelby County and booked into jail here.
The victim, Hollie Marie Adcock, died April 9, 2017 at Regional One Hospital in Memphis, according to her obituary. She was a 2012 graduate of Dyer County High School where she was class president and Miss DCHS, and graduated from Mississippi State University in 2015.
Riley was her former boyfriend. Police say they found Adcock with a gunshot wound in Riley's apartment in Memphis, and she died at the hospital later.
At the time, police say all signs pointed to a suicide, but her friends and family emailed WREG saying they didn't believe that. 
Now, sources say evidence led them to Riley. It's unclear though the possible motive or what exactly happened.
"I had a cousin who took one of his ex-girlfriend's to a prom, and the dude threatened my cousin's life," said a man who knows Riley. "We grew up together. He had a side about him that would show jealousy and revenge."
Adcock was 22 years old when she died. She was a co-valedvictorian and Miss DCHS. She was a honor student and in a sorority at Mississippi State.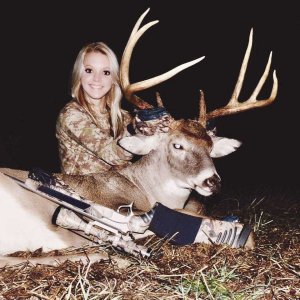 Adcock's parents released the following statement:
"These last 17 months have been incredibly difficult on our family and friends. Hollie could light up any room and her loss has left a void that is impossible to fill. We know that God has sustained us during this time, and we know where Hollie is and we will see her again for eternity. We have prayed believing that the truth would be revealed and we continue to pray that justice will be served. This indictment does not bring Hollie back and our heart breaks for everyone involved. We cannot comment on any specifics at this time and we ask for you to please respect our family's privacy as we navigate these tough days."