This is an archived article and the information in the article may be outdated. Please look at the time stamp on the story to see when it was last updated.
MEMPHIS, Tenn. — A gruesome murder near Orange Mound has community members shocked and heartbroken.
Police responded to the call Sunday night and found a woman who had been severely beaten and run over.
Jay Smoot still can't believe that he watched it all unfold.
"We saw a car driving back and forth across the lawn, and we didn't know what was happening from where we could see. But it turned out we were witnessing the murder occurring," he said.
Police responded to an armed party call at a house in the 3200 block Carnes around 9:30 Sunday night.
Witnesses say they heard a woman scream, which turned out to be their neighbor Amanda Petrowski. The father of her children, Santrez Traylor, 34, was said to be repeatedly hitting her in the head with a brick or rock.
"I didn't realize the severity of what was happening just right across the street," Smoot said.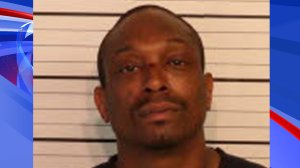 Witnesses said Traylor then got in a car and ran Petrowski over several times near her porch. Bloodied damage and tire marks could be seen on Monday.
One neighbor told us she was on the phone with police for eight minutes as they waited for them to arrive.
Traylor was about to leave when officers showed up.
"He tried to flee the cops. He drove across the yard and into the street and the cops took off after him. That was the last of what we saw of the incident," Smoot said. "We feel bad for the kids and for her mother. I heard when they told her mother what happened. It was just gut-wrenching."
Petrowski was pronounced dead on the scene.
Traylor's been arrested multiple times in the past three years for abusing Petrowski. His most recent arrest was just last month.
He now faces second-degree murder charges and two counts of aggravated assault.