This is an archived article and the information in the article may be outdated. Please look at the time stamp on the story to see when it was last updated.
DESOTO COUNTY, Miss. — DeSoto County authorities say an inmate who escaped in a school vehicle Wednesday has been captured in Alcorn County.
According to reports, Robert Gene Heath, 42, of Adamsville, Tennessee was taken to the Desoto County school bus barn on Central Parkway Wednesday to wash buses and change tires. While on the property he jumped into a Ford F-150 pickup owned by the school district around 12:30 p.m. and took off.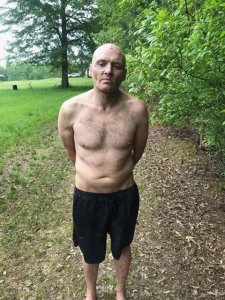 In a post late Wednesday evening, the Alcorn County Sheriff's Office said the vehicle Heath was driving was recovered on Alcorn County Road 418. The suspect fled into the woods when he was approached by officers.
He was captured several hours later off County Road 405 and booked into the Alcorn County Jail, the sheriff's office reported.
Authorities said he will face additional charges.
Desoto County Sheriff Bill Rasco told WREG Wednesday was Heath's first day of work duty. He also was only sentenced to three weeks in jail out of Hernando for shoplifting.
WREG spoke to a woman who has three children that attend schools near the bus barn. She says she didn't know inmates worked there and wants it to stop.
"I prefer they not have it."
Only non-violent offenders can participate. But this parent doesn't care and says her kids are too close.
"If they didn't go to school there I don't know that I would be looking at it like that, but I look at it that way because my kids do go to school there."
A DeSoto County Schools spokesperson said the bus maintenance facility was not on school grounds and the inmate was not near students.