This is an archived article and the information in the article may be outdated. Please look at the time stamp on the story to see when it was last updated.
MEMPHIS, Tenn. — A Shelby County Sheriff's deputy was shot and a suspect killed as deputies served a warrant Wednesday afternoon in South Memphis. According to the Tennessee Bureau of Investigation, the Multi-Agency Gang Unit served a felony arrest warrant at a home on Haven Circle, off Hernando Road. They were given permission to enter the home and at some point encountered an armed individual. "At some point while these deputies were in the home there was a confrontation between the suspect and the deputies," Buckner said. The suspect – who was identified by the TBI as Willie Hudson -was shot and killed on the scene, Buckner said.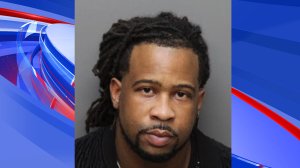 The deputy who was shot was taken to the hospital in critical condition. The sheriff's office said he was shot five or six times, but was alert. He was later upgraded to non-critical condition before finally being released from the hospital early Thursday morning. Another deputy who was injured was taken to a hospital in non-critical condition. The sheriff's office said he had been bitten by a dog. The injured deputy has since been released from the hospital.
Neither the deputies have not been identified by officials. Buckner referred questions about the suspect's charges to the Tennessee Bureau of Investigation, which  will take over the investigation. Shelby County Mayor Lee Harris released a statement following the incident saying, "I am saddened to hear two of our Sheriff's Deputies have been injured in the line of duty. I commend these deputies for putting their lives on the line every day for the citizens of Shelby County. I ask you to join me in praying for their recovery. I also ask you to please thank any law enforcement officer you see for taking great risk in service to the community." WREG will provide updates as we learn more.