This is an archived article and the information in the article may be outdated. Please look at the time stamp on the story to see when it was last updated.
PANOLA COUNTY, Miss. — A Panola County man is facing charges after he allegedly shot his ex-girlfriend over the weekend.
Tekiya Bland was front and center for the nightmare Sunday night at her home.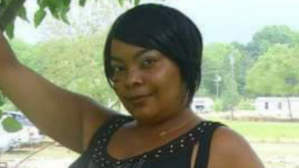 She was talking with her friend, 34-year-old Ebony Garcia, who had stopped by to visit.
She says Garcia's estranged boyfriend Craig Harris, who lives doors away, knocked on her door to talk to Garcia about her new boyfriend.
Bland told WREG Garcia had ended their relationship, but Harris believed they were still seeing each other.
When Garcia said she didn't want to talk about it, Harris allegedly stood up and shot her three times.
"He stood up and he said F --- it and he just, pow. Shot her two more times and I just ran for my life," Bland said.
The Panola County Sheriff's Office said they surrounded Harris' home down the street, but left saying the family could get him to surrender.
He eventually turned himself in.
"The more we look for him the longer it was going to take for us to find him," said Lt. Edward Dickson with Panola County Sheriff's Dept. "So we took a chance, a gamble on pulling away, allowing him to come to us. That's what he did, he came to us."