This is an archived article and the information in the article may be outdated. Please look at the time stamp on the story to see when it was last updated.
Many Regions customers experienced issues with the bank's website and CheckCards Friday.
Customers were unable to access regions.com, and some said their debit cards had been declined.
About 2.5 hours after posting an apology on its Facebook page, Regions posted the following statement: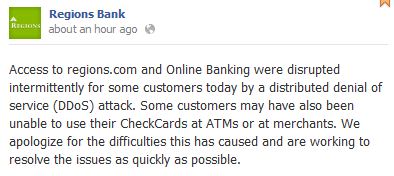 Bank officials tell us that no personal information has been compromised.
If you have questions about your account, email askRegions@regions.com with your phone number.