This is an archived article and the information in the article may be outdated. Please look at the time stamp on the story to see when it was last updated.
COMO, Miss. -- A jury found man guilty of brutally murdering his girlfriend and her grandmother in Como, Mississippi on Thursday afternoon.
Quentarious Robinson was sentenced to life in prison plus ten years for the murders of Cerea Jackson and 68-year-old Emma Jackson in November 2015.
Robinson and his girlfriend, Cerea, were in a fight inside a home on Church Street in Como the day after Thanksgiving.
Their kids, an infant and four-year-old, were just feet away when Robinson pulled the trigger.
The 4-year-old ran out of the house and told the neighbors the women had been shot.
After several days on the run, Robinson was taken into custody in a normally abandoned building in Batesville.
A jury was selected in the case on Monday.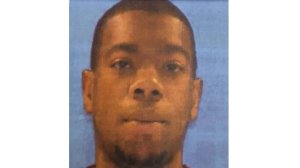 The trial lasted four days as witnesses and detectives took the stand.
Prosecutors even played a video of the four-year-old telling detectives what he saw that night.
"It was very emotional. Very, very emotional," said Como Police Chief Earl Burdette. "This touched two families lives. Both families are going to hurt from this forever."
Robinson never took the stand. He never said anything at all.
"Never apologized to the family. Nothing. He had nothing to say," said Cerea's Godmother Brittany Miller.
Now, the family said they're able to move on knowing Robinson will spend the rest of his life in prison.
"It won't bring our family back, but it's relief he won't be on the streets," said family member Alicia Harris.