This is an archived article and the information in the article may be outdated. Please look at the time stamp on the story to see when it was last updated.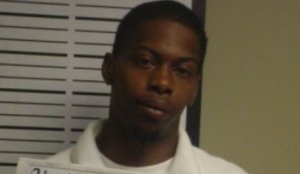 CLARKSDALE, Miss. — A Clarksdale police dispatcher is recovering after a brutal beating while she was on duty last week.
"It breaks my heart that someone would even do that to another human being," Clarksdale resident Crystal McDaniel said.
Just like any other day, Barbara King was the only dispatcher on duty Wednesday morning.
But on that day, police say Stacy Clark came into the department asking for property that had been left in the building.
King tried reaching an officer, but they were all on patrol.
Police say, that's when Clark started beating her. Luckily, she had the strength to dispatch officers for help.
"She tried to get away from him by going outside," Police Chief Sandra Williams said.
But she couldn't escape him.
Police say Clark continued to beat King until officers arrived and pulled him off of her.
She now has bleeding to her brain, a broken arm and several face fractures.
Williams says the department now has security measures in place, but didn't say how Clark got inside the police department when the doors were locked.
King is now on medical leave as she recovers.
Her family tells us she is staying strong and is expected to have her first facial surgery on Tuesday.
Stacy Clark was taken into custody and charged with aggravated assault. He was given no bond in a hearing Thursday, and the case was bound over to the grand jury.
This case is under investigation by the Clarksdale Police Department.