This is an archived article and the information in the article may be outdated. Please look at the time stamp on the story to see when it was last updated.
NEW YORK — Seven teenagers were rushed to the hospital after they fell through the ice and into a Central Park pond.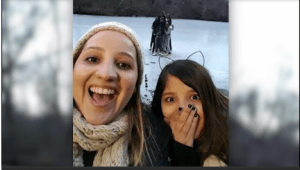 Tourist Lourdes Cuevas and her family were in the park taking pictures when they noticed the kids "playing" and "sliding" on the patch of water in Central Park. At some point, the kids "decided to take a selfie." That's when the ice suddenly cracked and the teens plunged into the frigid water.
Bennett Jonas saw what was happening and jumped in to help.
"I never once was worried about my life, my main focus was just to get them all out. Whatever it took," he told local media.
Six of the seven teens were treated for hypothermia. All of them are expected to be okay.