This is an archived article and the information in the article may be outdated. Please look at the time stamp on the story to see when it was last updated.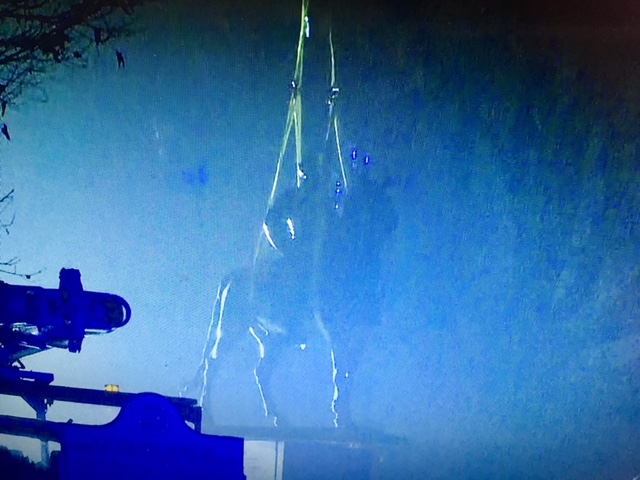 MEMPHIS, Tenn. — The statue of Nathan Bedford Forrest was hoisted off its platform and lowered to a truck at 9:01 p.m. Wednesday, 113 years after the Confederate general and former Memphis resident was memorialized in a city park.
A smaller statue of Confederate President Jefferson Davis monument was removed about 10:40.
Memphis City Council voted unanimously Wednesday evening to remove two controversial Confederate statues. They immediately approved the minutes.
Soon after the vote, a heavy police presence surrounded the park and a crane rolled into Health Sciences Park on Union Avenue within minutes of the decision.
According to a tweet from Memphis Mayor Jim Strickland, the public parks have been sold to a private entity. He says the removal will be conducted by a private entity and will be compliant with the law.
"History is being made in Memphis tonight," Strickland said Wednesday.  (Mobile users can watch here)
The two park properties were transferred to a nonprofit called Memphis Greenspace  for $1,000 each. The group's director is Van Turner, a Shelby County commissioner.
Strickland said the purchase and removal were privately funded. It is not known where the statues will go. Memphis Greenspace will maintain the parks.
Lee Millar with Sons of Confederate Veterans responded, "It is a deliberate attempt to avoid the state law and the city is breaking the law."
The group in a Facebook post called the nonprofit the parks were sold to a "sham" and accused the city of desecrating Forrest's gravesite.
► Related: City ordinance declares statues 'public nuisance'
►Related: Arrests made after another protest at Nathan Bedford Forrest statue
The NAACP Memphis Branch said in a statement that history was made Wednesday. "The Memphis City Council and Mayor Jim Strickland heard the voices of the people who wanted these removed and legally made it happen."
"We know we have more work to do, but it's always nice to get a win," said pastor Earle Fisher, who credited the work of Tami Sawyer with the group Takeemdown901 with pushing the issue. "I think it's fair to say we would not be where we are today without her leadership."
Fisher said the group would continue to fight for other issues such as pay and poverty.
City and Shelby County officials have been unanimous in demanding Memphis' Confederate statues removed before the 50th anniversary next year of Dr. Martin Luther King's assassination in Memphis in April 1968.
Forrest, a Confederate general and slave trader in Memphis, was originally buried in Elmwood Cemetery. His grave was moved to Union Avenue and the equestrian statue built there in 1904.
Davis' monument was placed Downtown in 1964.
The Forrest monument was covered in a blue tarp and removed on a truck a little after 10 p.m.