This is an archived article and the information in the article may be outdated. Please look at the time stamp on the story to see when it was last updated.
MARSHALL COUNTY, Miss. — Authorities confirmed the body found in a Marshall County creek Tuesday was missing Collierville woman Sarah Vinick., and the Vinick family's private investigator is speaking out in hopes of justice for the family.
Marshall County Coroner James Anderson confirmed to WREG the body found Dec. 24 in Coldwater Creek was 26-year-old Vinick, who was reported missing Nov. 5.
JUST IN: The Marshall County Coroner just confirmed to me that the body found in Coldwater Creek alongside Red Banks Road earlier this week is indeed 26yo Sarah Vinick.

She was first reported missing on Nov. 5. @3onyourside pic.twitter.com/xUeyRFbdce

— Quametra Wilborn (@QWilbornTV) December 28, 2019
WREG reported when the body was found that a family source believed it was Vinick's body.
The woman's body was found floating in Coldwater Creek alongside Red Banks Road near Interstate 22 early Tuesday afternoon. Hunters walking through the woods made the discovery and notified law enforcement.
Investigators said at the time they believed she was killed at another location, then brought to where she was found. Based on visible injuries to her body, investigators told WREG they thought she was beaten to death.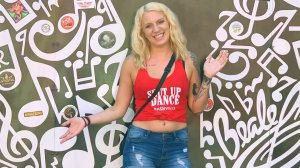 When the body was found, family members were too upset to go on camera, but they, along with law enforcement, are asking for help finding the suspects.
Private investigator Marti Miller has been working with the Vinick family since Sarah Vinick's disappearance, communicating with law enforcement and looking for leads.
"They we're hoping for the best. I can tell you that the family is devastated," Miller said. "All they wanted was to make sure that their baby was OK. Because even though she was grown, even though she had issues, that person is still their baby."
She said the person hurting most from Vinick's death is Sarah's 4-year-old daughter, who's currently in custody of Sarah's parents.
"She is just the cutest little thing you ever saw," Miller said. "She's happy. She's friendly. She's outgoing and she doesn't have a clue what happened to mama. And they don't want to tell her."
Miller said the truth will reveal itself, but it's going to take time.
"DNA will come out," Miller said. "Will there be DNA on her body? I'm going to say probably not because she was in the water for so long. But somebody knows something, and eventually they'll talk."
The cause of death is still under investigation pending the toxicology reports.
If you know anything, call the Marshall County Sheriff's Department at 662-252-1311. Miller said she can also be contacted at 901-601-0522.