This is an archived article and the information in the article may be outdated. Please look at the time stamp on the story to see when it was last updated.
BLYTHEVILLE, Ark. -- A Blytheville man is dead after being found bleeding from the neck.
Police said they arrested a 14-year-old female, who will be charged as an adult for second-degree murder.
Bennie Earl Holliman, 38, was found Sunday night in the Cedar Grove Trailer Park.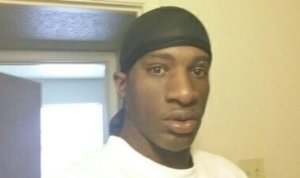 When police arrived, they found a man giving aid to Holliman who had an injury to the neck and was bleeding severely.
He later died at the hospital.
On Monday, his family was in tears about what happened.
"I wish he had stayed home," said his mother, Sandra Clark. "I miss him so much. I hate for him to leave this way. We have so much crime in Blytheville. I guess he goes down as one of the statistic."
Police have not released the teen's name because she is a juvenile.
She is expected in court on Tuesday.