This is an archived article and the information in the article may be outdated. Please look at the time stamp on the story to see when it was last updated.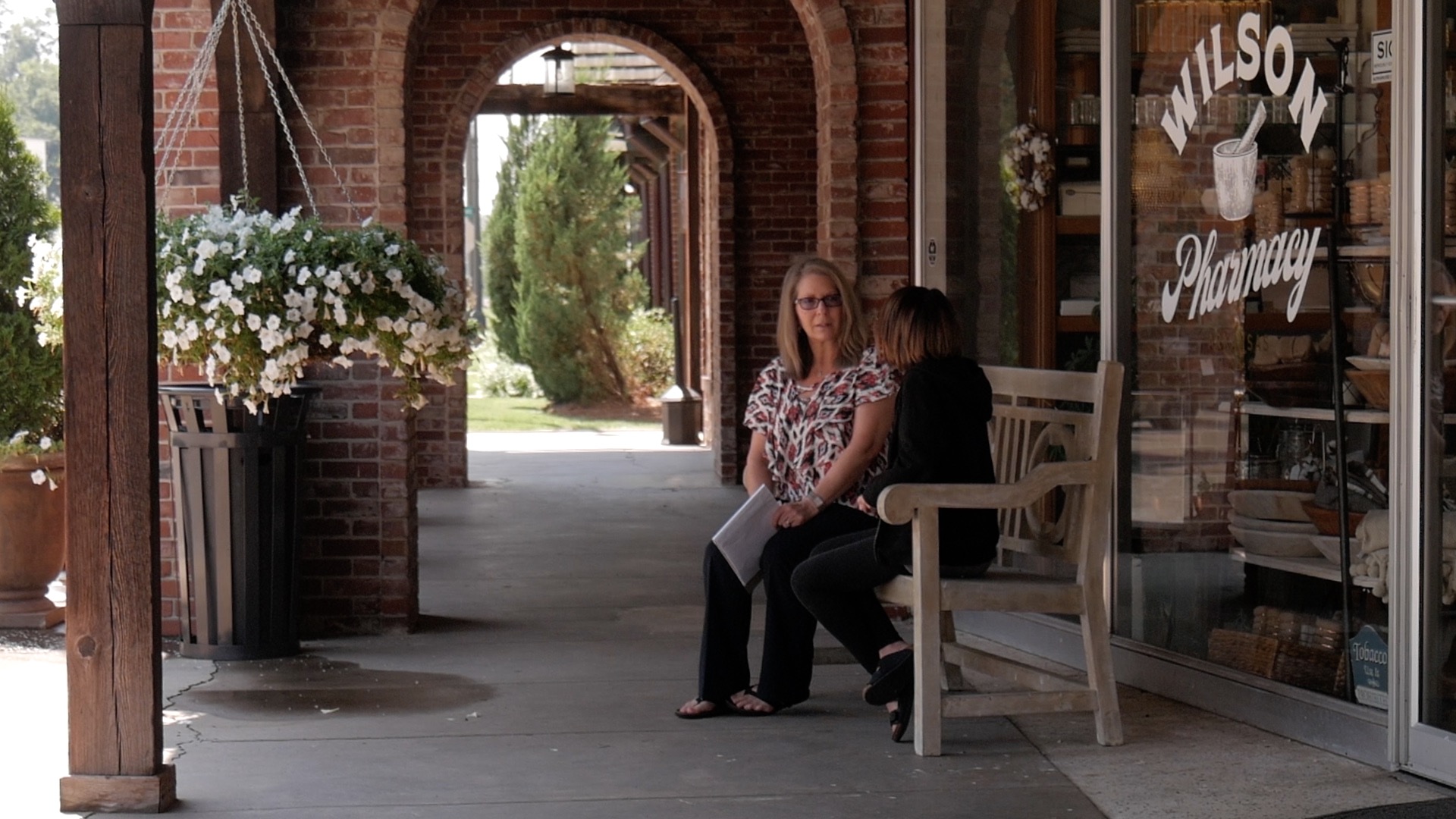 WILSON, Ark. — Just 45 minutes from downtown Memphis lies a small former "company town" in the Arkansas Delta that is investing in its future when so many others are slowly decaying.
Wilson, with its distinctive Tudor-inspired town square, has a rich history of being a small town with a big vision. The town was founded and named after the cotton farmer Robert E. Lee Wilson, more commonly known as "Boss Lee" of the Wilson Company in 1886.
The Wilson family owned the town for more than 125 years, but in 2014 billionaire investor Gaylon Lawrence Jr. purchased the town in hopes of revitalizing it into a hub of art, culture, education, food, history, and agriculture.
Just four years later those in the town are beginning to see the future of what some say is worth checking out.
"It's a real anomaly in the world, much less in the Delta," said Joe Cartwright of Wilson Cafe.
A new home for Arkansas history
The Hampson Archaeological Museum State Park is set to open a brand-new facility in the town square by the end of the year.
"We can't wait to open up these doors and have people come in and experience this themselves," said Meg Matthews, public information coordinator for Arkansas State Parks.
The new facility houses over 400 Native American artifacts that were found by the Hampsons, a family of archaeologists and plantation owners in Wilson.
Matthews said the artifacts from the nearby Nodena Site allow visitors to learn more about the about the ancient civilization that lived in the Delta nearly 700 years ago.
"Hundreds of years ago there were some sophisticated cultures that lived in this area," Matthews said. "They left behind these artifacts that let us see what kind of life they lived before our modern area. So we can really learn what it was like at that time."
The new facility was built on a lot that had been vacant for years, and matches the architectural style of the square.
"It finishes out the whole courtyard, it fits in," she said. "It's a little more modern but yet still feels like it's part of what has been here for such a long time."
Matthews said the new museum will help teach those visiting Wilson a little more about the rich history of the area.
"Maybe they came here just to eat and to do a little shopping, and they are going to end up finding out about Arkansas history and it'll spark some interest, especially in children," Matthews said.
A cafe worth the trip
Joe Cartwright re-opened the doors to the Wilson Cafe, formerly Wilson Tavern because he knew something big was happening in Wilson and he wanted to be a part of it.
"There was a real feeling of being a founder in a community that had been existed for hundreds of years, not a follower," Cartwright said.
Cartwright is an Arkansas native but held jobs in Memphis restaurants like Interim Restaurant & Bar and McEwens on Monroe. He said driving up and down the Delta, people don't see a lot of resurgence — just a lot of decay.
"To have the opportunity to be part of a resurgence was really special," Cartwright said.
The cafe pulls in customers from Memphis, Jonesboro, Paragould and as far as Cape Girardeau for updated Southern cooking like catfish croquettes, mac and cheese, roasted okra with Sriracha creme fraiche and a rotating selection of pies. Ingredients come from local farms.
The Wilson Cafe sits on the corner of the town square opposite the new Hampson Museum.
A school like no other
Nestled on several hundred acres of land is the Wildwood Mansion, the former home of the Wilson family which now serves as the main building for the Delta School.
The Delta School, open to pre-K through ninth-graders in the Arkansas Delta region, is a project-based learning school, which mean students and teachers come up with projects to wrap the curriculum around.
They do this in two ways: One is with "maker spaces" that are focused on science, tech, engineering, arts and math — or STEAM.
"The maker space takes and really helps students develop and understanding technology and how it fits to solving a problem," said John Faulkner, interim head of the school.
The other is a garden program that helps students understand where food comes from, how important good soil is and an understanding of how things grow.
All students work in both the maker space and the garden space.
Although still very agrarian, Faulkner said, the Lawrence group goal is to turn Wilson and the Delta School into a shining jewel of the Delta.
A plan for growth
A small list of retailers are opening on the town square, joining a small grocery, post office, pharmacy, library and offices of The Lawrence Group.
Holly Williams, owner of White's Mercantile in Franklin, Tennessee, opened another location in Wilson in late 2017. The store describes itself as a "general store for the modern-day tastemaker."
Faulkner said The Lawrence Group looked at the growth of the small town holistically, said John Faulkner, interim head of the Delta School in Wilson. Because of his passion for farming, history and education, Faulkner said the Lawrence family is trying to bring local farming into the 21st century.
The town plans to add 500 residents to its current population of 905 over the next 10 years, Faulkner said.
Cartwright said it's just something visitors have to check out for themselves.
"You can read all about Wilson, you can look at pictures on the internet about what's going on here, but until you get here and see it. There is nothing that can prepare you for what's going on here," Cartwright said.
"It is something people will want to be a part of," he said. "It already is something people want to be a part of."