This is an archived article and the information in the article may be outdated. Please look at the time stamp on the story to see when it was last updated.
RIPLEY, Tenn. — An Alamo, Tennessee man was arrested and charged with murder Monday, after a double shooting that killed one man in Ripley.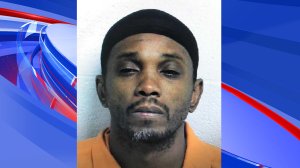 Terry Lee Johnson turned himself in to the Lauderdale County Jail, the Tennessee Bureau of Investigation announced Tuesday.
He is charged with one count of second-degree murder and one count of attempted second-degree murder. Bond was set at $350,000.
The shooting in the 100 block of Church Street late Sunday night killed William Black and critically injured another person, TBI said.
Neighbor Detisha Lake says she woke up Monday morning with a number of text messages telling her a man had been shot and his girlfriend was wounded inside of a house across the street.
She says word spread quickly through Ripley about the victims. "I didn't know him personally, but I knew him. Ripley is so small, and they used to work at a grocery store I went to. But I knew they were real sweet people."