This is an archived article and the information in the article may be outdated. Please look at the time stamp on the story to see when it was last updated.
SOUTHAVEN, Mississippi — Mattresses, garbage bags and other loads of filth stretched out on the ground of the Civic Center Apartment complex in Southaven for deputies to clean after sifting through it to find a wanted man.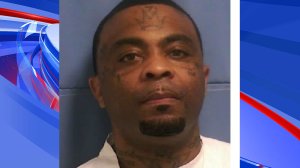 "They brought in a backhoe and a torch plan was to cut it open get him out then the garbage company showed up and turned it up and dumped all the garbage out," Civic Center resident Austin Miller said.
Our WREG drone caught deputies digging through the trash bin for 38-year-old Terrell Williams.
Police were after him for a domestic violence warrant out of another county. They spotted him driving around Southaven but he wasn't going down without making them search.
He bailed out of it and made a run into the complex to get away.
Trash is everywhere at the civic center apartments in Southaven after a suspect was likely found in this dumpster @3onyourside pic.twitter.com/NC6MRA8BWA

— Ian Ripple (@Ripple1026) August 4, 2017
"That's an odd place to be but he was in there for a long time so it must have been a good hiding spot,"  Miller said.
https://twitter.com/troyw_WREG3/status/893589636869738496
Helicopters circling the complex, firefighters with their hoses out standing on trucks and the SWAT team with their guns out eventually brought Williams to the surface.
"This is Southaven. Nothing like that happens here. It's real quiet, nothing goes on."
Despite the mess left behind residents are just glad their digging was not in vain.