This is an archived article and the information in the article may be outdated. Please look at the time stamp on the story to see when it was last updated.
MEMPHIS, Tenn. — A huge development planned for Memphis could transform the way visitors and residents see the city, with $950 million committed to the construction of a new mixed-use area along Union Avenue in Downtown.
"Right now you see a lot of tourists walking up Union to Sun Studio and it's not a pleasant walk right now. This is going to change that," said Jennifer Oswalt, president of the Downtown Memphis Commission, referring to the empty, blighted land in the area.
The plans promise to transform the area bounded by Danny Thomas and Fourth Street on the east and west and Union Avenue and Beale Street from north to south. It would be the largest mixed-use development project in Memphis, Oswalt said.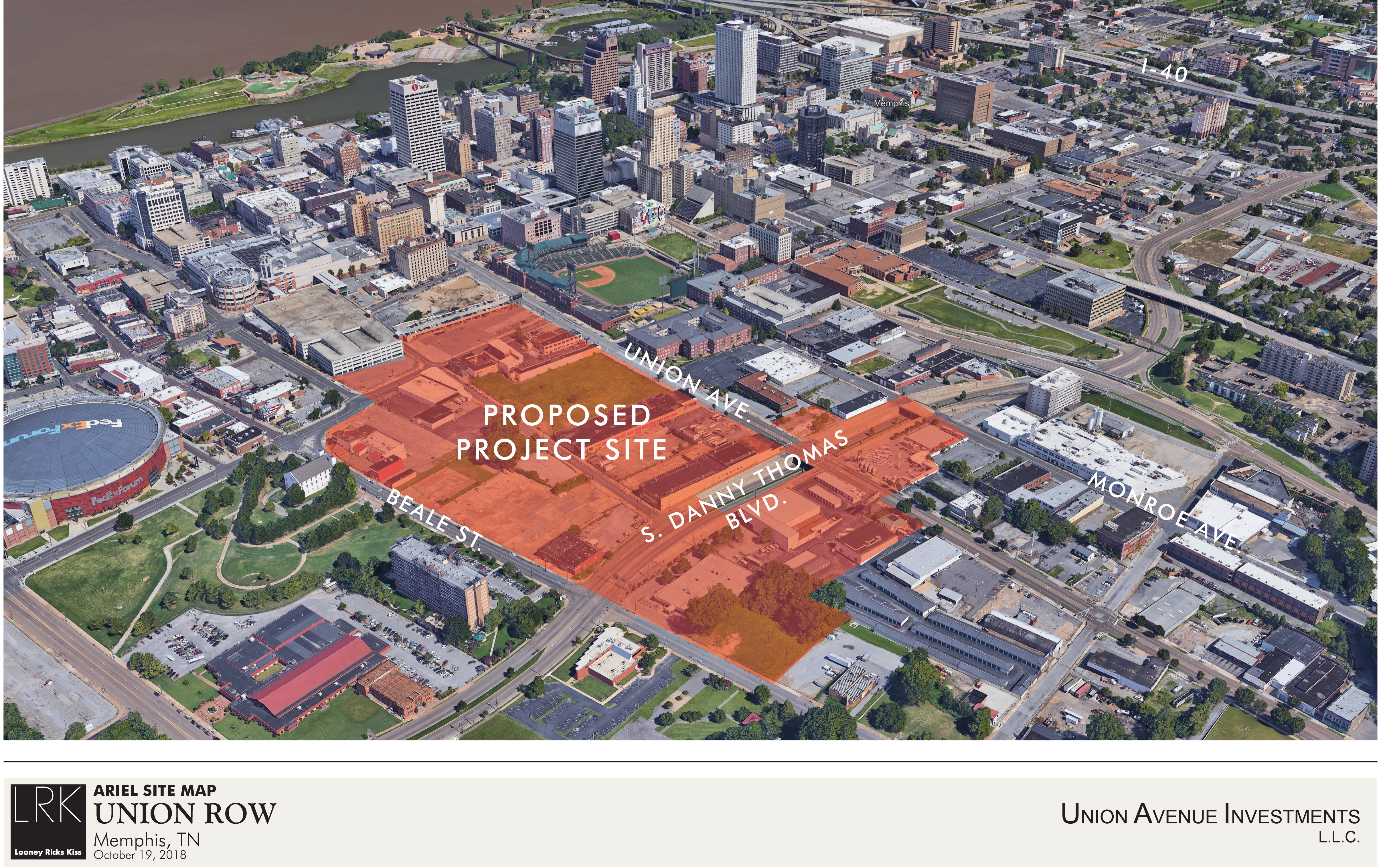 Most officials connected to the project described it as a "puzzle piece" filling in Downtown.
"It'll change the dynamics of this entire corridor," said architect Frank Ricks with Looney Ricks Kiss architectural firm.
It'll also enhance a major gateway into Downtown, said Kevin Adams, a developer with Big River Partners.
"You have a lot of new people coming Downtown, from office users, which is very unusual, to the residential that continues to go. And we have a lack of retail and grocer. It's easy to see how the logic works," Adams said.
Plans include a grocery store, restaurants and bars, offices, parking garages and more than 500 apartments. Officials wouldn't specify with which grocery store chains they'd communicated, but said it would serve a wide audience. They said the market would not be a small, specialty chain.
They planned to ask city council and county commission to help with the cost by creating a Tax Increment Financing district to subsidize construction.
"The property taxes are $50,000 a year. During TIF for 20 years, that tax would be around $3 million," Adams said.
In addition, developers said the first phase of the project would create 3,700 construction jobs and 3,900 permanent jobs. Adams said the project would create 5,100 new jobs when complete.
Oswalt also pointed out the activity should help with crime.
"If you have people going in and out of apartments, stores, hotels, you have security with all that associated, lights," she explained.
Developers planned to make their first presentation to the Shelby County Commission on Wednesday.
They aimed to break ground next summer and finish phase one construction in 2021.