This is an archived article and the information in the article may be outdated. Please look at the time stamp on the story to see when it was last updated.
COAHOMA COUNTY, Miss. -- Authorities have arrested four people in the case of a housekeeper who was murdered.
Last November, 46-year-old Jeanne Cox was killed while at work, but there few clues as to why or who was responsible.
"It was just shock and sorrow for the poor lady getting killed just showing up for work. That what I felt," said Tripp Hayes.
"Upon arriving deputies located the body of a deceased female sitting in a vehicle in the driveway of a residence," authorities said during a news conference on Thursday.
That residence was located on Old Highway 49 near the town of Claremont.
She appeared to have suffered a gunshot wound after interrupting a burglary in progress.
Almost a year later, the Coahoma County Sheriff's Office announced a break in the case.
They said three people, 57-year-old Marianne Caffey-Webb, 23-year-old Brittany McCowan and 58-year-old Robert Davenport, had been arrested and charged with murder.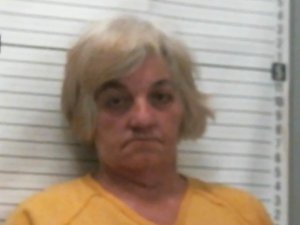 Shortly after, the Coahoma County Sheriff's Office said they arrested and charged another person, Beth Caffey-Collums, 54, of Covington, Tennessee.
US Marshals arrested Caffey-Collums in Tennessee, and investigators from Coahoma County went to Tennessee to extradite her.
All four suspects are charged with capital murder and are being held in the Coahoma County Jail without bond.
Investigators said the case could go before a grand jury in December of this year.