This is an archived article and the information in the article may be outdated. Please look at the time stamp on the story to see when it was last updated.
MEMPHIS, Tenn. — The man accused of shooting a 15-year-old boy early Thursday morning was taken into custody, police said.
LaMario Gaston was charged with three counts of aggravated assault after the alleged incident at the Hickory Forest apartments.
WREG's Jessica Gertler spoke with the victim's father on Thursday. He asked to remain anonymous for safety reasons.
"I had just got home from work. It was like 2 a.m. I'm thinking he's at the house," he said. "I got a phone call about he's at Burger King, and he got shot. I said, 'He's up here sleeping!' They said, 'No, he's down here.'"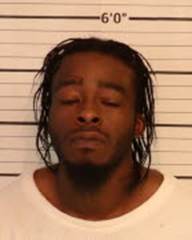 Police said his son and a couple of his friends were at an apartment complex near Hickory Hill and Ridgeway around 4:30 when a man in his late twenties accused them of trying to mess with his car.
Officers said the group of teens bolted as the man chased them while firing several shots.
The teens ran in different directions.
"You just don't go shooting at little young kids, because you think someone's harmed your car," the father said.
He says he found his son at a Burger King down the road. He suffered from a gunshot wound to the arm.
He called police as he drove him back to their apartment. The teen was rushed to Le Bonheur but is expected to be okay.
"He shouldn't be out that late anyway. You know what I mean? I'm like, 'You're supposed to be at home!" he said.
The father told WREG this has been a wake up call.
"For [my son too]. It could have been a lot worse. I just thank God that he's not critically injured. I just thank God. I just thank God," he said.