This is an archived article and the information in the article may be outdated. Please look at the time stamp on the story to see when it was last updated.
MEMPHIS, Tenn. — A Stax Music Academy student's piano proficiency has won him a free ride through Berklee College of Music, allowing him to pursue his dream of becoming a professional musician.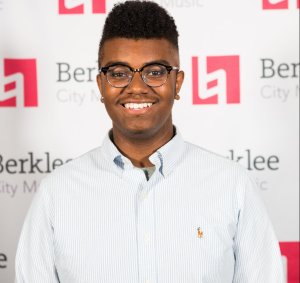 Jadan Graves, 15, was awarded a four-year scholarship to the prestigious Boston music school Tuesday night at a presentation emceed by Courtney Harrell, a recent finalist on The Voice.
Graves was one of 100 teens attending the Berklee Five-Week Summer Performance Program. Five of them were awarded scholarships Tuesday.
It was the second Berklee scholarship for this family — his brother William won last year.
In an interview earlier this year, Graves said growing up in an impoverished neighborhood has made him fight harder for success.
"Being an African-American male in a country where we are always seen as a threat or less significant has always had me thinking," he said. "It just serves as more motivation for me to strive to do the best I can. More motivation for me to prove those labels wrong."