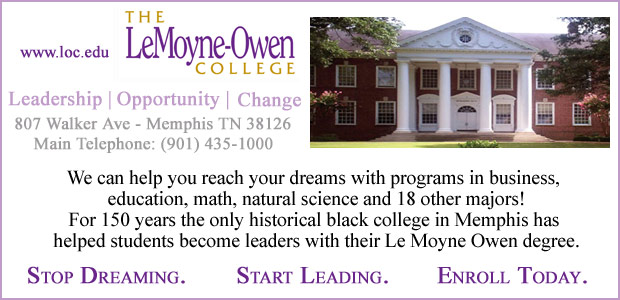 From Johnny B. Watson, President of LeMoyne Owen College:
LeMoyne-Owen College is proud of its legacy of having produced hundreds of doctors, lawyers, and teachers over its history; and in recent years, having produced actors, movie producers, Internet and computer technology gurus, professionals in business, politics and more.
We have been able to accomplish them because LeMoyne-Owen College has a strong and stable faculty and staff who are committed to student success. We are here because our students are here. We are therefore committed to developing the 'whole person' and to assisting students in achieving their college career goals.
LeMoyne-Owen College offers a smaller setting and a diverse faculty and student body, where students will get to know their peers, professors, members of the staff, and yes, they can even get to know me, the president of the College! We say that LeMoyne-Owen College is 'your home away from home.' We believe that when you leave LeMoyne-Owen, you will be a stronger, more knowledgeable, and confident individual; proud that you passed our way.