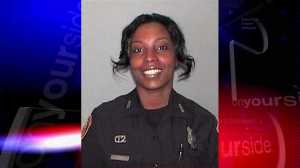 News Channel 3 is asking you to help the family of fallen Memphis Police officer Martoiya Lang. Funds have been set up at Regions Bank, SunTrust Bank and Bank of Bartlett.
If you would like to donate to help the young children of Officer Lang, you may drop your donation off at any branch of the Regions, SunTrust and Bank of Bartlett locations.
Click the logos below to find the nearest location to you.
Click the Bank of Bartlett logo to donate on-line.
You may also donate online via PayPal on the Bank of Bartlett website.