Thursday, February 11th, 2016
A cool start with temperatures near freezing this morning warming into the mid 40s with plenty of sunshine and winds from the northeast. Partly cloudy overnight, we'll fall into the upper 20s by daybreak and then warm to near 50 for your Friday afternoon. A dry, stable weather pattern shaping up for the next 3 days. Mid 40s today, near 50 tomorrow, and then cooler (upper 30s) for the weekend. There are some chances for snow and rain as we head into Sunday and Monday. But a BIG warm –up is on tap for next week.
New model information is hinting toward another chance for SNOW on Sunday, then changing over to rain as the temperatures climb on Monday.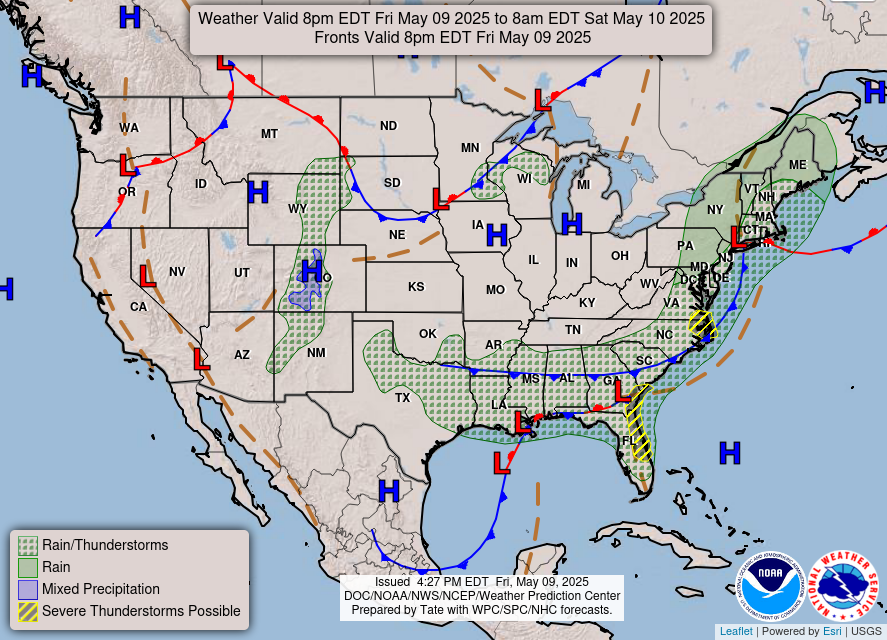 Been a while since we've used the term "Polar Vortex" but it applies to the northeast this weekend.  Click on this map to learn more.
---