Monday, May 21st 2018

Just in case you didn't experience enough rain over the weekend, you'll have another opportunity coming up this evening and tonight.  Showers and thunderstorms have started popping again across the Mid South with more chances to come in our forecast.
Tonight, early showers and thunderstorms, otherwise mostly cloudy skies with a low of 70.  Wind from the southeast at 5 mph
Tuesday, a mix of clouds and sunshine with scattered showers and thunderstorms, mainly during the afternoon and evening hours.  Tuesday's high 87 with northeast wind at 5 mph.  Tuesday night, expect evening showers to diminish giving way to partly cloudy skies overnight with a low near 71.
Wednesday will be mostly sunny with only an isolated storm or two.  Wednesday's high 89, overnight low 72.
Thursday and Friday, mostly sunny with highs near 90 and overnight lows in the low 70s.
Saturday and Sunday will once again feature scattered showers and storms with highs in the mid to upper 80s and overnight lows in the low 70s.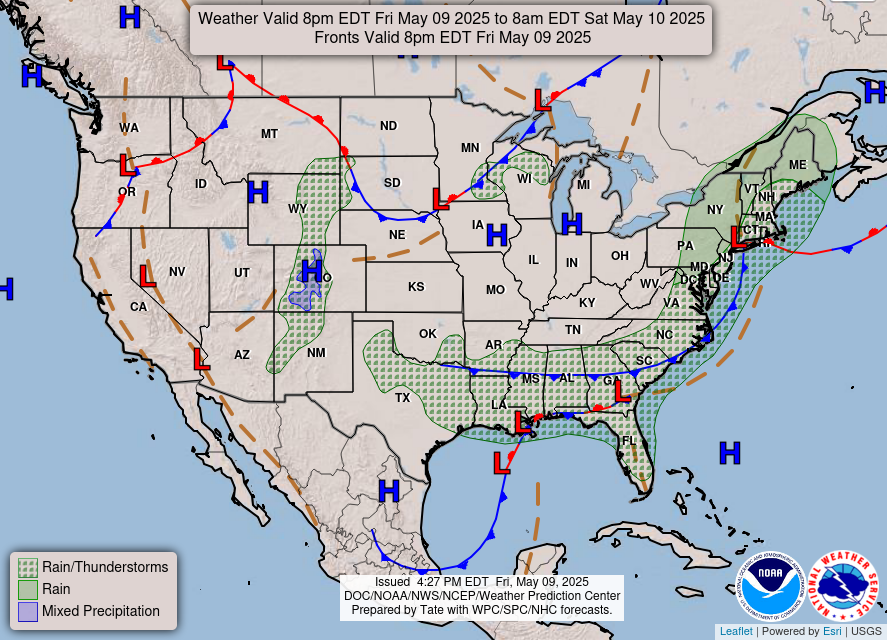 ---
Follow us at @Weather_WREG3 on Twitter

---
---