Thursday, February 11th, 2016
Temperatures were slightly warmer across the Mid South on this Thursday.  It looks like we'll enjoy another day of temperatures in the 50s before the next cold front arrives.  That front will push temperatures back into the 20s and 30s on Saturday with a chance for frozen precipitation late Sunday.
Tonight, look for partly cloudy skies with a low of 32 and northeast wind at 10 mph.
Friday, partly cloudy skies with a high of 51 and gusty northwesterly wind at 10-15 mph.  Turning much colder Friday night with a low of 23.  Outlying areas will see temperatures in the upper teens.
Saturday, partly cloudy with a high of 35.  Gusty northeasterly wind will push wind chills into the teens and 20s.  Saturday night will be mostly clear with a low of 22.
A mix of clouds and sunshine for Sunday with a high of 44.  Rain will develop during the afternoon and evening hours, possibly mixing with snow by Sunday night.  Areas north of Memphis have a better chance of seeing snow.  The low Sunday night is expected to remain above freezing in Memphis at 34 degrees.
Monday, early precipitation, otherwise partly sunny skies with a high of 44, overnight low 34.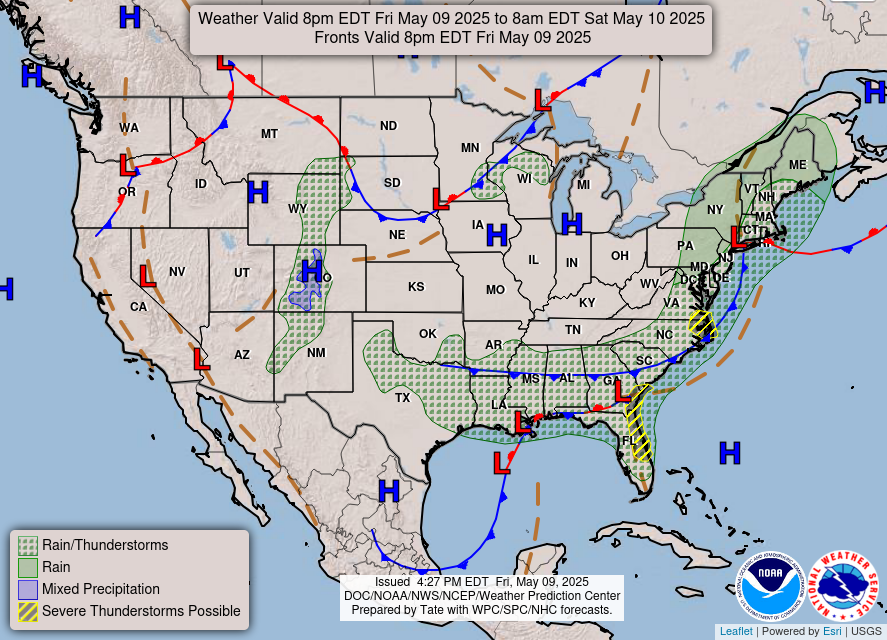 ---