Friday, October 21st, 2016
Mostly sunny and cool across the region today as we feel the full effect of our latest cold front!
Highs in the mid 60s today, north winds at 10 mph.
Clear and quite cool overnight, lows in the low to mid 40s by daybreak.
Sunny, dry and mild over the weekend with highs near 70.  Upper 70s for early next week.
Fantastic weather is setting up for your weekend plans.
Clear skies, dry, cool weather through early next week.
A bit chilly for those getting up early on Saturday with morning lows in the lower 40s tomorrow, near 50 by Sunday.
Temperatures are much closer to what we consider "normal" for this time of year.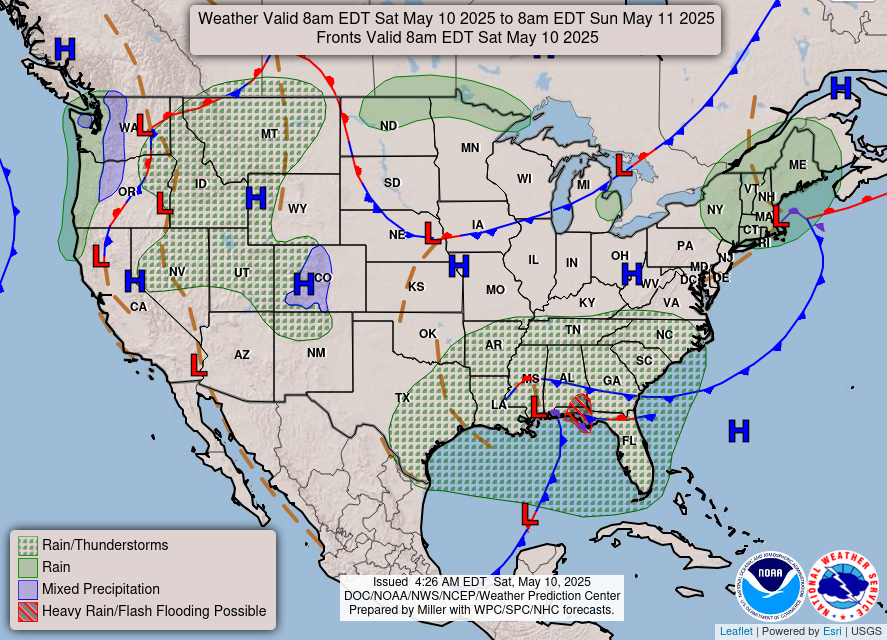 UPCOMING SKYWARN SPOTTER TRAINING SESSIONS IN THE WREG_TV VIEWING AREA:    
Pre-registration is not usually required. Registration will be conducted prior to the beginning of each class. Spotter classes are not usually held during the summer months. Additional spotter classes may not be shown when scheduled for specific groups such as law enforcement training classes.    
Although SKYWARN® spotters provide essential information for all types of weather hazards, the main responsibility of a SKYWARN® spotter is to identify and describe severe local storms. In the average year, 10,000 severe thunderstorms, 5,000 floods and more than 1,000 tornadoes occur across the United States. These events threatened lives and property.
Since the program started in the 1970s, the information provided by SKYWARN® spotters, coupled with Doppler radar technology, improved satellite and other data, has enabled NWS to issue more timely and accurate warnings for tornadoes, severe thunderstorms and flash floods.
---

THE WREG-TV NEWS CHANNEL 3 SEVERE WEATHER CENTER #WEATHEREXPERTS